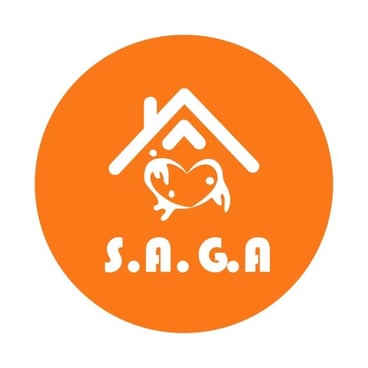 SAGA project was founded at the beginning of 2021 and aims to accompany and teach children who suffer from leukemia and are not able to go back to school. We hope that our project can give them a feeling of studying in the school as their peers would do during their recovery period. Our belief, as our name suggests, is 'Sense & Accompany & Guide & Adventure'. We hope that volunteers can have the same sense with and empathy with these children when they teach them, so that they can accompany and guide these children in a better way, when these children are experiencing life adventure.
So far, we have reached cooperation with Yanda Lu Daopei Hospital, Beijing Boren Hospital and Taixin Hospital. We had 40 children and around 40 volunteers last semester. This year we have 96 children from grade 1 to grade 5 and 125 volunteers in different groups.
We want to initiate SAGA project because we found that children with leukemia, even after treatment and remedy, cannot return to school normally unless after few years. During that recovery time, usually between 2-5 years, they are eager to join in school life and make new peer friends in the classroom. But due to their physical conditions and the fact that most family moves to another city in order for better medical treatment, they are not able to study in the classroom.
In addition, the high cost of medical treatment, What's worse, they are called "Million Dollar Baby" as the treatments for leukemia can easily top ¥1,000,000. Their parents wailed to one of our teachers that they are mean to themselves, struggling to spend on meat to eat, not mention to afford a private teacher. Among one million kids, only 4000 kids can have classes from an NPO found by government in mainland China, and, unfortunately, there is no homogeneous organizations anymore. SAGA is the second, but with a much less scale.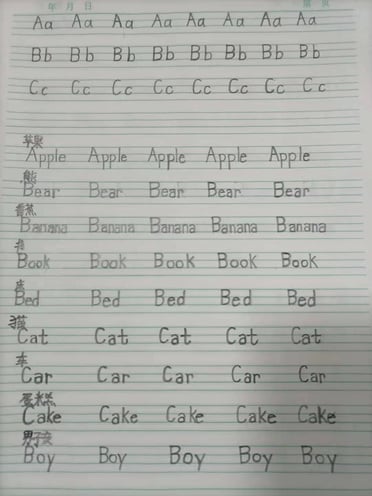 Foster their interest of studying.

Teach knowledge of main subjects, develop good studying habits and improve self-learning ability.

Enrich children's life with subsidiary subjects (e.g., music, arts, hand-crafted classes)

Help children adapt to collective school life faster.

Accompany children to enjoy a period of life in which they can study happily.

Make friends with these children and help them as much as we can.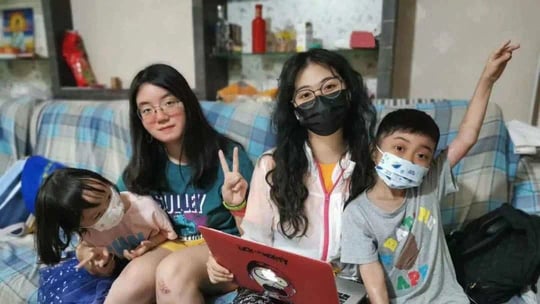 We divide the children into small classes with maximum of 5 children per class according to their knowledge level to let them experience collective teaching life and then we will equip each class with 3 volunteer teachers specializing in teaching Chinese, Math and English, and 1 class supervisor to teach general education curriculum and communicate with their parents in a better way. We will teach these children on a weekly basis (35 minutes per lesson, 4 lessons per weekend, less 5 children per class) and leave homework for children to do according to their physical conditions.
Every year has 19 teaching weeks, and we will hold midterm, quality and final exams in the seventh, eleventh and nineteenth week respectively. We will also give those children awards to develop their interests of studying. In December, we will hold the self-learning month to develop their life-long learning by giving them videos to watch and books to read.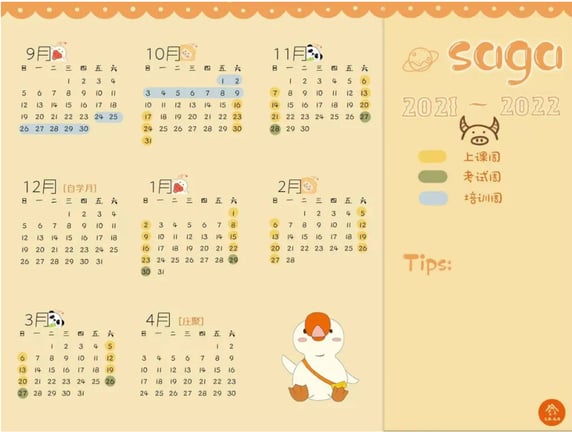 (volunteers' version of year calendar)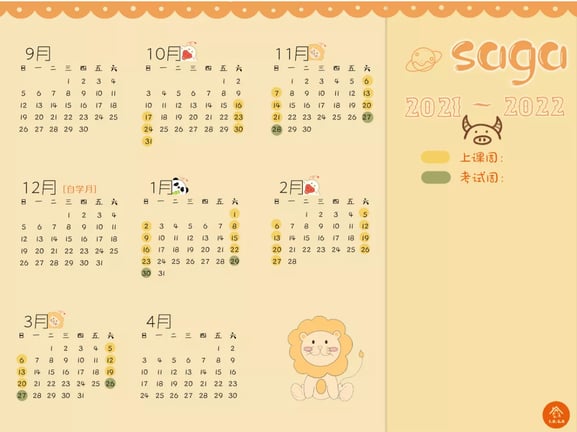 (children's version of year calendar)
联系方式 Contact information
Email: btp@hibtp.org
Facebook: Beyond the pivot 志行会
WeChat official account (志行会): HKUBTP